GEt on–some
Orangatang Wheels – Onsens
Tougher than a monkey's uncle
The cores in Onsens are uncomparable to any other. Their intense strength will not only keep your wheels safe but also increase your roll speed and provide a safe, locked-in feel during slides.
Perkier than a double esspresso
Poured in the new Orangatang proprietary hard urethane formula "Perky", these are park orientated skateboarding wheels. Paired with a round lip shape the Onsens will grip when you wanna grip and slip when you wanna slip.
stone ground, for your pleasure
Onsens are ready to go straight out of their 100% recycled packaging. Their stoneground finish allows for a buttery slide as soon as they are on your board without having to break them in yourself.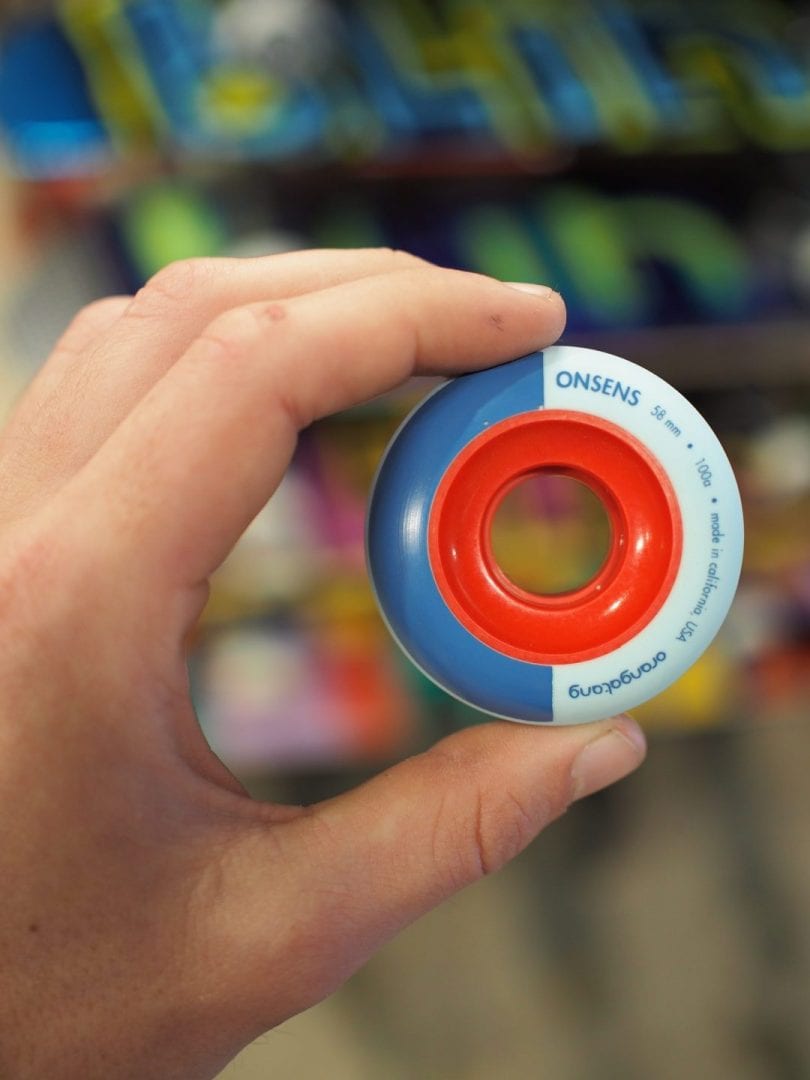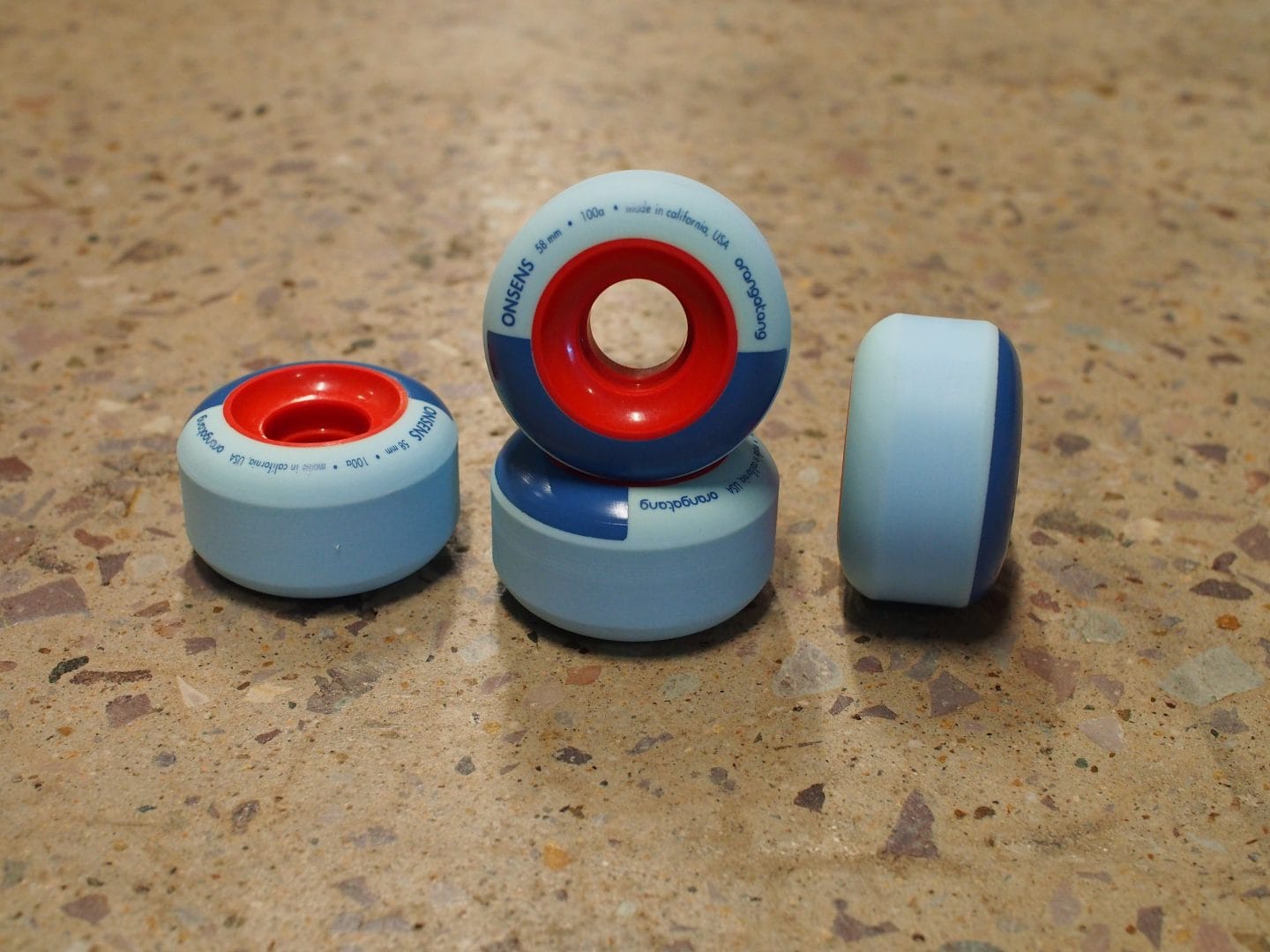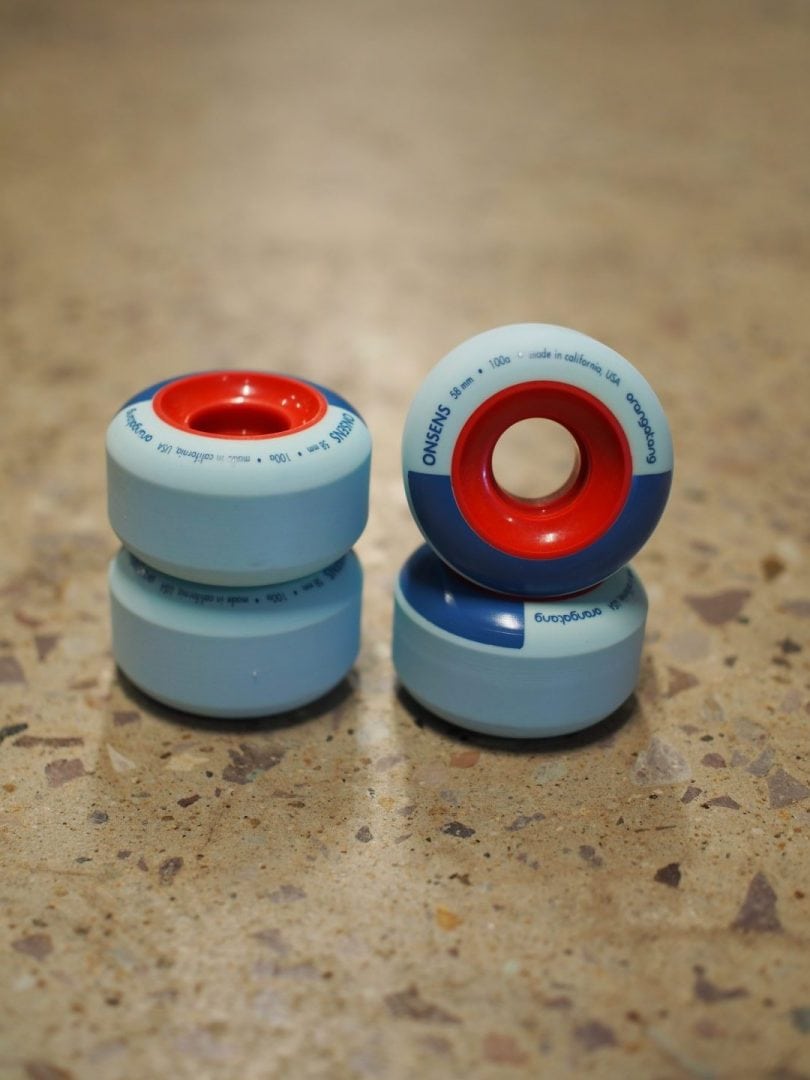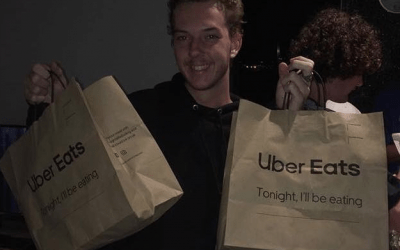 Bored and stuck at home? The boardstore team have compiled their favourite videos to keep you stoked at home.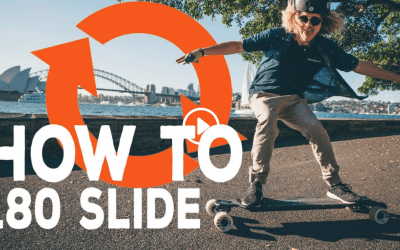 Sliding is a difficult skill to teach in a tutorial, but the crew at Evolve give it a go!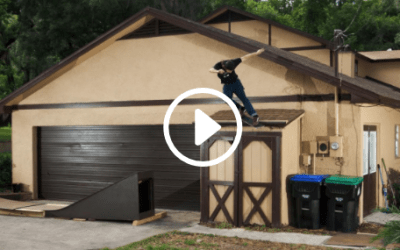 It's your dose of stoke with most, bringing together all the best video content from the last week in skateboarding into one browser sized form.