cowabunga dudes
Santa Cruz x Tmnt 
Santa Cruz is back at it again throwing another load of nostalgia at us, this time with these tubular Teenage Mutant Ninja Turtle graphics. This drop features four classic designs based on the original TMNT cartoons, all of which are certainly worth showing off.
The Santa Cruz x TMNT drop presents a range of different shapes and sizes – Three classic popsicle shapes and one old school pool deck are included. These classic shapes will bring excitement and style to your skating.
Like all good things, nothing lasts forever. Therefore, Its definitely worth mentioning that these instant classics won't be around forever so get in and grab your share of these radicals decks before they are gone!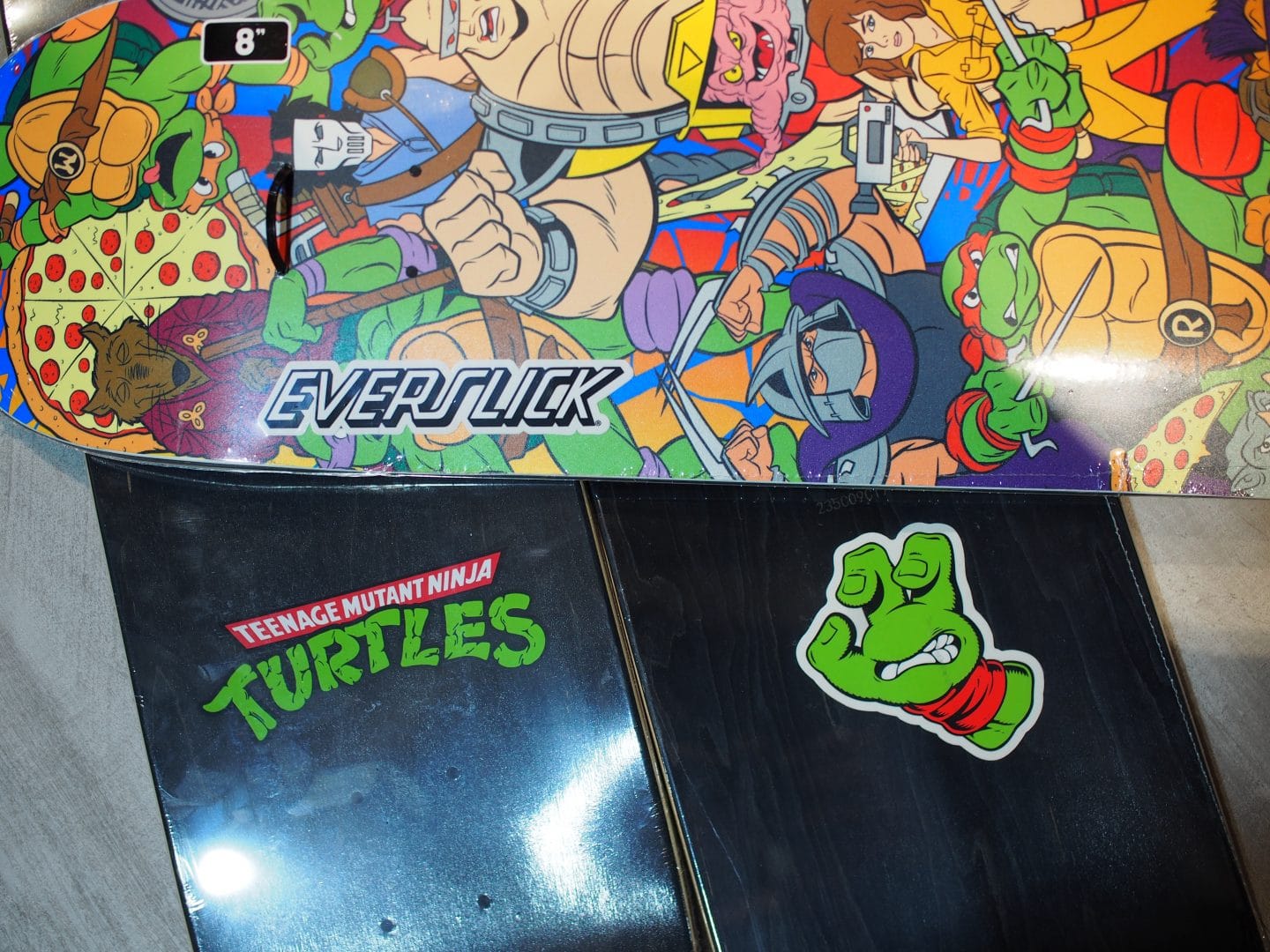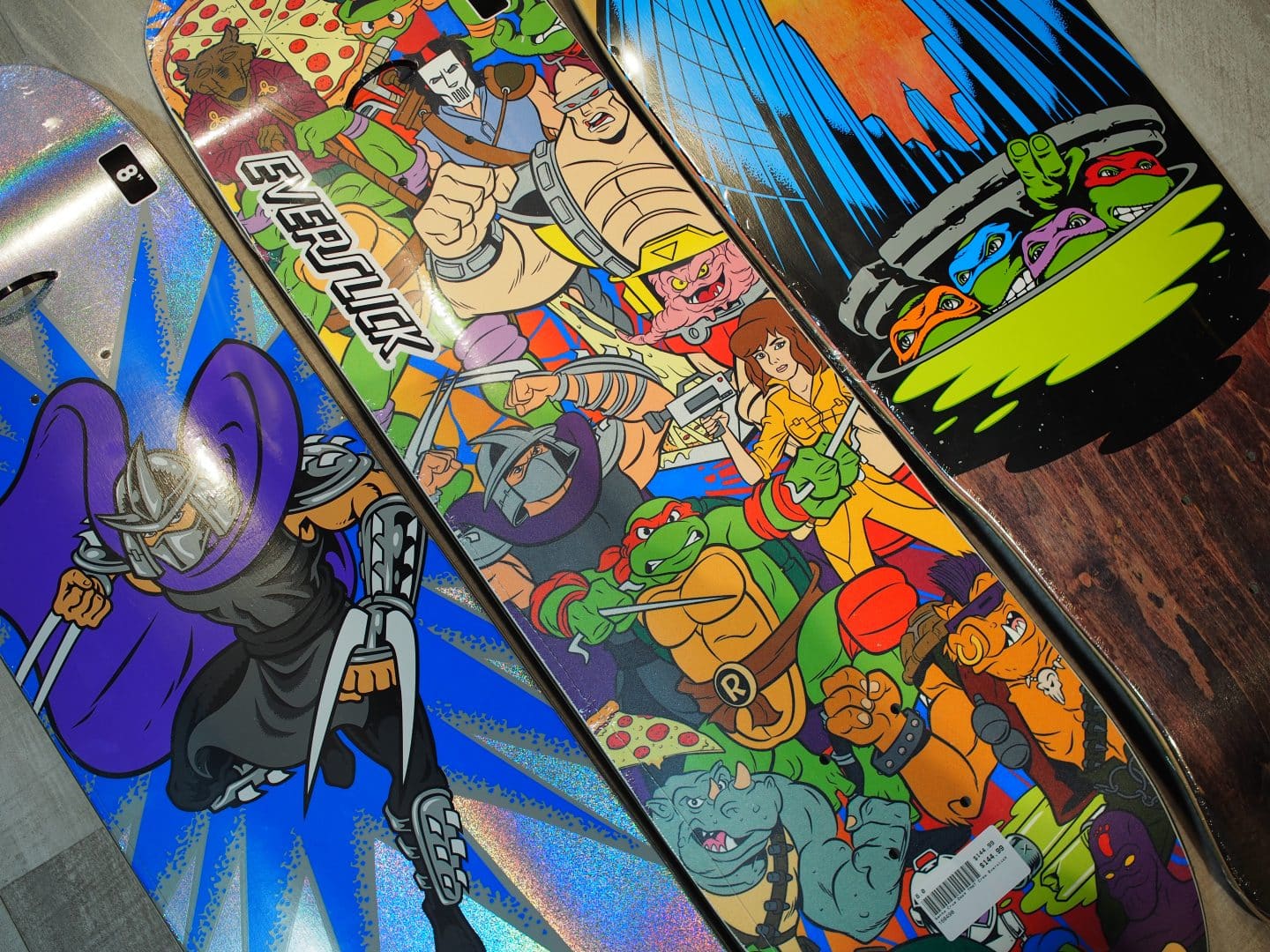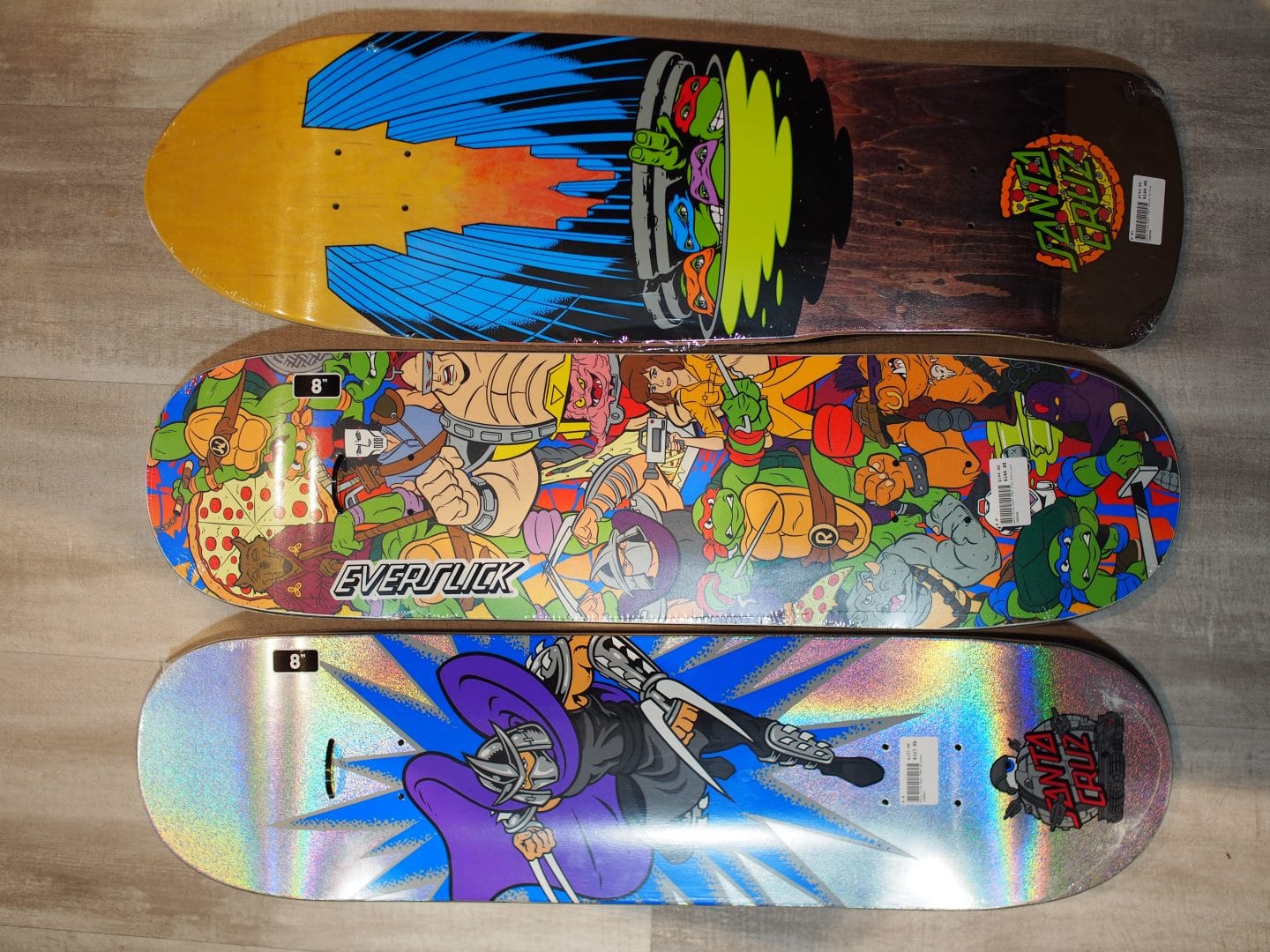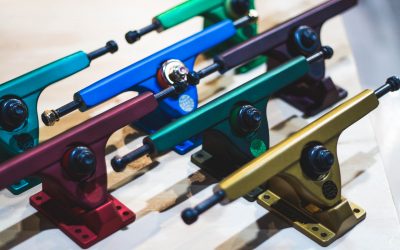 Caliber Trucks are one of the most popular downhill longboarding trucks on the market. Get to know about Caliber and why their trucks are best fit for you.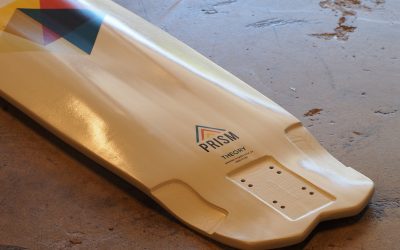 The Theory from Prism Skate Co. is the best choice for a "do-everything" downhill/freeride skateboard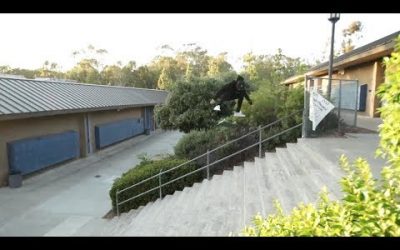 It's your dose of stoke with most, bringing together all the best video content from the last week in skateboarding into one browser sized form.